WE TAKE OWNERSHIP IN WHAT WE DO
What does it mean to be a Touchstone Energy® Cooperatives? It means Powder River Energy Corporation is owned by the very people we serve. As a non-profit entity, our margins are either reinvested in our operations, or returned to our member-owners in the form of capital credits—with returns totaling nearly four million dollars since 2005. And, speaking of giving back, the cooperative spirit runs deep around here. Powder River Energy Corporation participates in a variety of philanthropic programs—visit our Community page to learn more.
Our Partners
BASIN ELECTRIC
Basin Electric Power Cooperative is a regional wholesale electric generation and transmission cooperative serving 135 member systems. These member systems provide power and services to more than 2.8 million consumers in nine states. PRECorp is its largest power customer.
 
TOUCHSTONE ENERGY® COOPERATIVES
Touchstone Energy® – the national brand of electric cooperatives is also a nationwide alliance of local, consumer-owned electric cooperatives, dedicated to the highest level of customer service and commitment.
There are more than 700 Touchstone Energy Cooperatives – with operations in 46 states. Touchstone Energy Cooperatives are local, active members of their communities dedicated to serving members with integrity, accountability, innovation, and commitment to community.
Powder River Energy Corporation implements the Touchstone Energy brand on numerous fronts. Communities know they can count on PRECorp for reliable power and the support of a wide variety of outreach programs.
 
NISC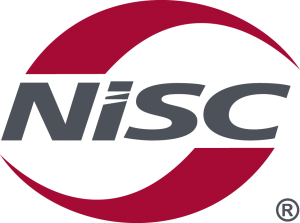 National Information Solutions Cooperative (NISC)® is an information technology company that develops and supports software and hardware solutions for PRECorp and other utility cooperatives and telecommunications companies across the nation. NISC is an industry leader providing advanced, integrated IT solutions for consumer and subscriber billing, accounting, engineering and operations, as well as many other leading-edge IT solutions.
REGIONAL HAZE AND THE EPA
The following transcripts highlight the testimony from local officials who oppose the Environmental Protection Agency's efforts to supercede the State of Wyoming's Regional Haze Implementation Plan.
PRECORP MEMBERS: WHAT CAN YOU DO TO HELP? CLICK HERE.
Join the NRECA Cooperative Action Network