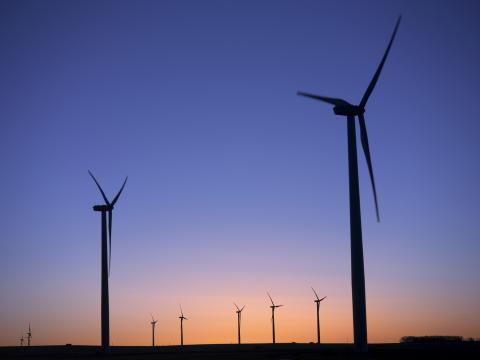 A "Green Tag" also known as a renewable energy certificates, represents the intangible environmental attributes associated with producing one (1) megawatt hour of electricity from a renewable resource such as wind, solar, or biomass. 
For each Green Tag our members purchase through the Green Tag program, Powder River Energy will purchase renewable energy certificates from Basin Electric Power Cooperative under its Prairie Winds® - Energy in Motion program at the rate published in Basin Electric's rate schedule Green Tag & Green Energy Rate. These Green Tags will be sold to the Corporation's members, through the Green Tag Program, in blocks equivalent to one-tenth (0.10) of a Green Tag; in 100 kilowatt hour (KWh) increments.
For example: If John uses 1200 kWh per month, he wishes to offset his entire energy usage with renewable energy he would have to purchase 12 Green Tag units (1200 / 100).  This would cost John an additional $2.40 per month (12 x $.20 = $2.40).
Call PRECorp Member Service at 1-800-442-3630 for more information.